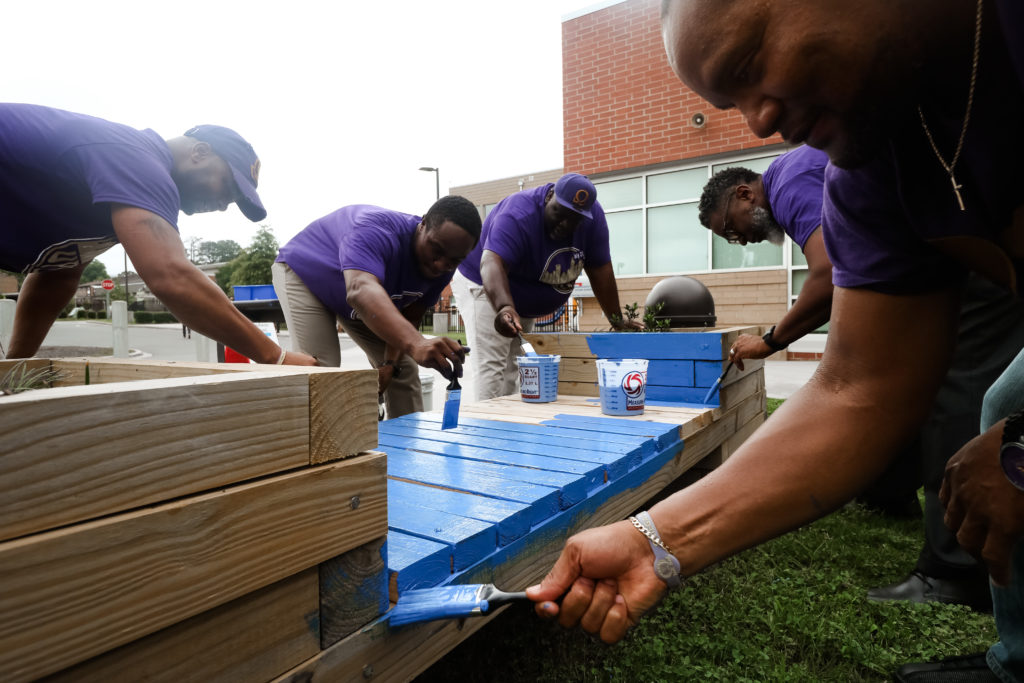 Governor Roy Cooper joined more than 200 members of the Omega Psi Phi Fraternity, Inc. on the Renaissance West Community Initiative Campus for the Fraternity's Day of Service as part of its 83rd International Grand Conclave held in Charlotte this year.
Charlotte, NC, July 21, 2022 — Omega Psi Phi Fraternity, Inc., the first international fraternal organization founded on the campus of a historically black college, selected Renaissance West STEAM Academy (RWSA) to engage in an extraordinary day of service to uplift a community of over 1300 residents in West Charlotte.
Dr. David Marion, Grand Basileus (National President) of the fraternity, plus hundreds of members, assembled back-to-school book bags full of school supplies, assisted in beautification projects, played Bingo with senior residents, engaged in one-on-one and group student mentorships, and served and enjoyed lunch with the children and families of the community. North Carolina Governor Roy Cooper and Omega Psi Phi members toured the innovative neighborhood redevelopment, including the RenWest STEAM Academy, the Retreat Senior Living Apartments, and the Howard Levine Child Development Center.
The Omega Day of Service, a tradition of the fraternity and pre-conclave activity of their 83rd International Grand Conclave held in Charlotte, offered an opportunity to unify children and families through life-changing role-modeling experienced through the collective impact of hundreds of undergraduate and alumni members coming together to uplift the communities.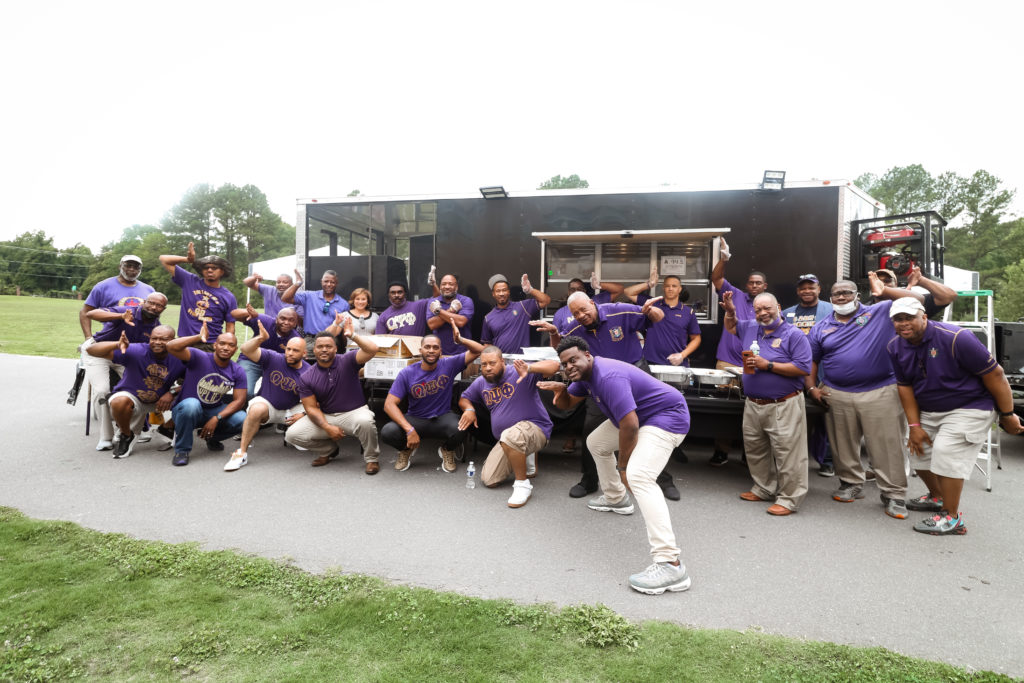 About Renaissance West Community Initiative:
RWCI was launched in response to a critical need to improve economic mobility and break the cycle of intergenerational poverty for residents living on West Boulevard near the Billy Graham Parkway. RWCI serves 1300+ residents in the Renaissance and Little Rock Apartment neighborhoods, including 800+ students at Renaissance West STEAM Academy and the Howard Levine Child Development Center.
RWCI's mission is to restore opportunity through comprehensive neighborhood revitalization and to advance those served by concentrating resources on the West Boulevard Corridor, a geographic area that has historically experienced the severe impact of structural injustice and socio-economic disparities. RWCI combines physical revitalization with the provision of wraparound services to focus on multiple critical factors to ensure children and families have the resources they need to be successful.
###