In the words of Margaret Mead, "Never doubt that a small group of thoughtful, committed citizens can change the world. Indeed, it is the only thing that ever has."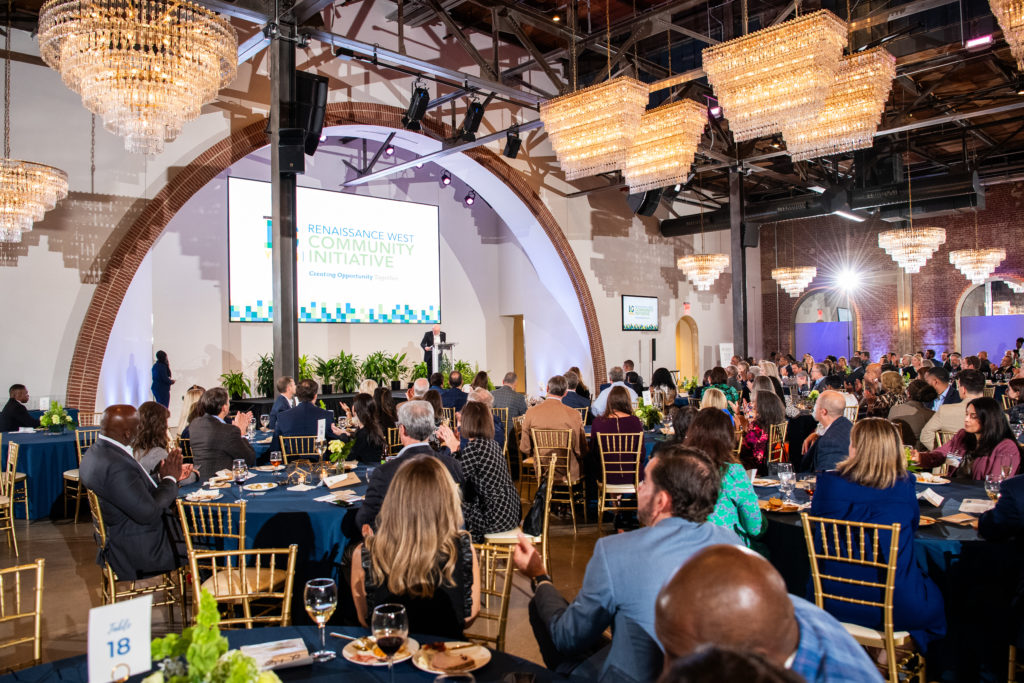 This memorable quote was shared by our emcee, Ohavia Phillips, who opened The Renaissance Mentors Event held on September 28th at the Revelry Camp North End. It was indeed A Night of Extraordinary Impact, as over 300 guests including, board members, community leaders, donors and volunteers convened to not only raise money and but also to celebrate our successes and honor the lives that have been touched and transformed.
2023 marks RWCI's 10th anniversary and we were honored to have in attendance founding and past board members including, Cammie Hauptfuhrer, Dionne Nelson, Anne Perper and Liz Simmons, who had a dream that started Cornerstone Children's Initiative to make a difference in the Boulevard Homes and Little Rock communities breaking the cycle of intergenerational poverty. Their exposure, insight and investments helped us to get where we are today.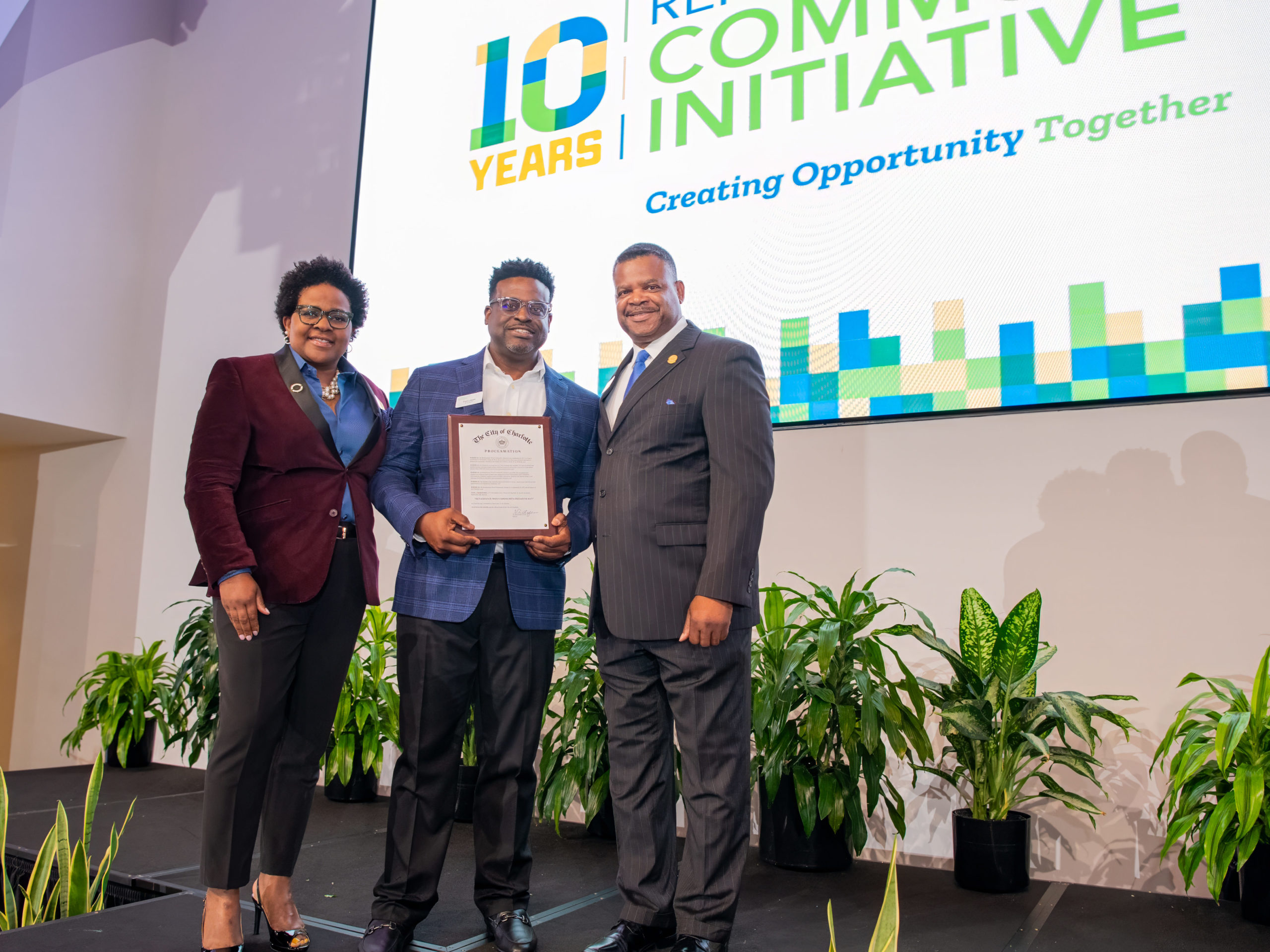 While the name of the organization and some of the faces have changed over the years, Renaissance West is still committed to helping families achieve stable housing, increase their incomes, gain employment, improve health, and prioritize cradle-to-career education including adult training opportunities.
We were grateful to have the work and impact in our communities acknowledged throughout the evening by several special guests including, Sheriff Gary McFadden, Howard Levine, and a Proclamation from the City of Charlotte; read by Danté Anderson, a RWCI Board member, declaring September 28, 2023 as RWCI day.
One of the most special moments of the evening came when we thanked the families of Officers Burnette and Nobles for their sons' service and sacrifice. Burnette's mother, Trisha Norkett, took the stage to share how her son cared for the families and children in the Boulevard Homes community, what his commitment meant to their family, and how appreciative she was of the work done to continue his legacy.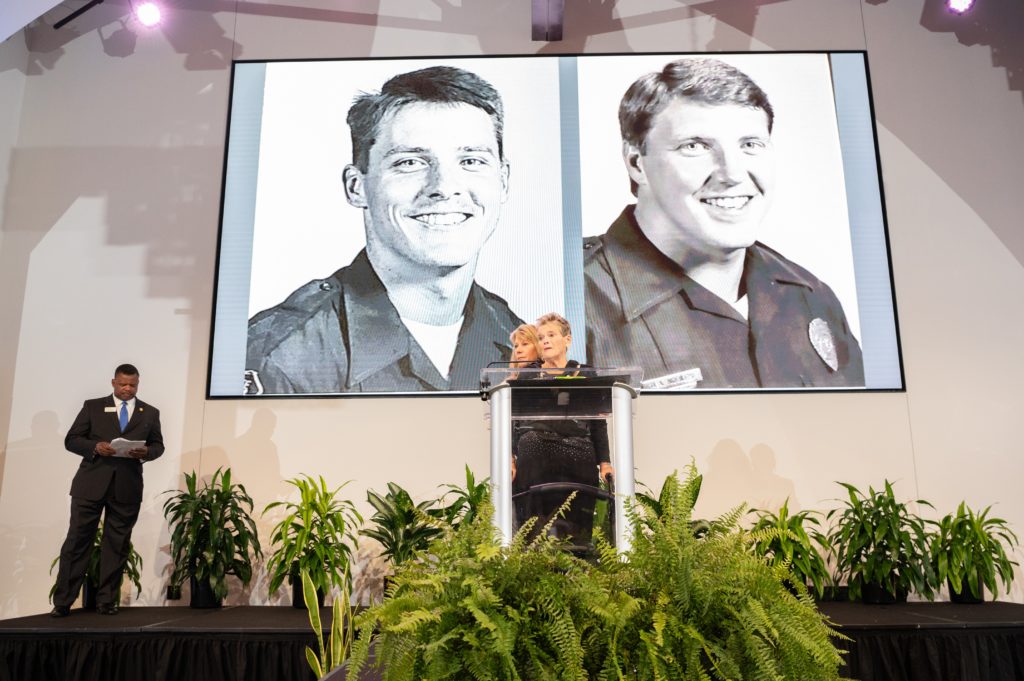 That beautiful moment ushered us into the next part of the evening: fundraising to make sure the impact of their sacrifice and all of the work done can continue well into the future. To that end, live and silent auctions provided guests an opportunity to win exciting experiences for both the bidder and members of the RenWest community.
Our auction for RenWest Education raised more than $75,000 which will enable us to provide hiring incentives to recruit and retain top teachers at our Child Development Center and STEAM Academy.
We could not have had such a wonderful celebration without our presenting sponsors, SteelFab and Howard Levine, and event sponsors including Ally, Duke Energy, Beacon Partners, Wells Fargo, McGuireWoods, Childress Klein, Atrium Health, Fifth Third Bank, PWC, Ernst&Young, Hood Hargett, Well Care, Laurel Street, Dixon Academy, Troutman Pepper, Crescent Communities, Holder, Deloitte, SouthState Bank, Messer Construction, Browder Group, Towne Bank, Bank of America and Lowe's.
Your gifts make our work possible.
Here's a toast to you and to 10 years of unwavering support, shared commitment, and impact, which has allowed us to reach this incredible milestone as we continue breaking the cycle of intergenerational poverty.