New operator Dixon Academy will oversee management of the center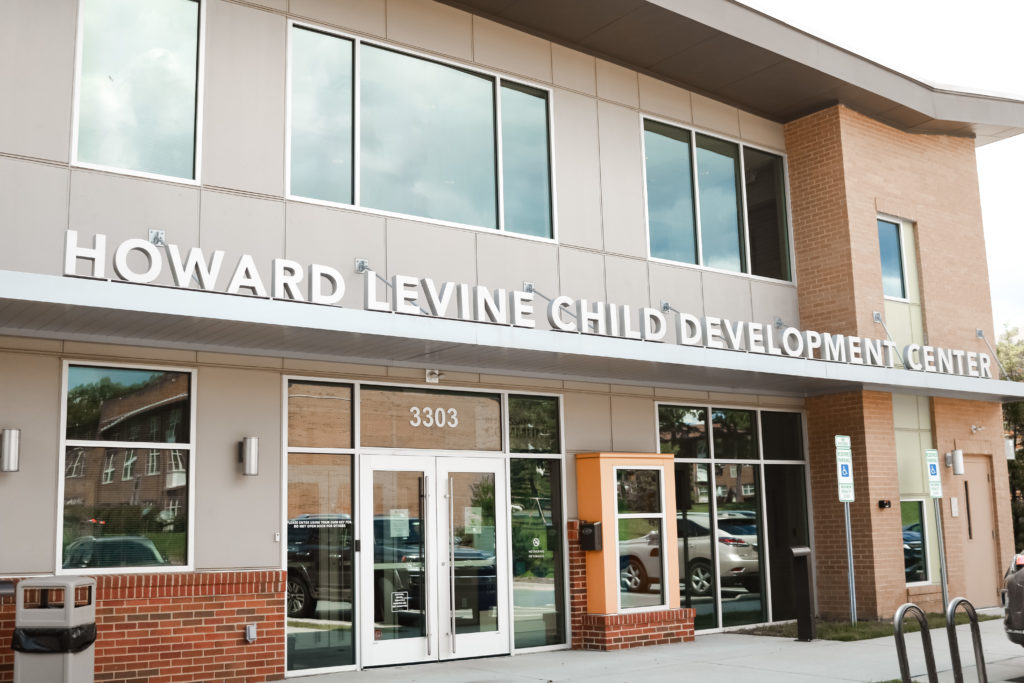 CHARLOTTE, N.C. (Aug. 23, 2021) — Renaissance West Community Initiative (RWCI) announced this morning it will reopen the Howard Levine Child Development Center (HLCDC) in the coming months under the management of Dixon Academy, led by Chief Executive Officer Roslyn Dixon who currently owns and operates two five star-licensed centers.
Due to adverse impacts associated with the COVID-19 pandemic, and to minimize the potential for exposure and spread of the virus, RWCI and the center's previous operator, the YMCA of Greater Charlotte, made the difficult decision to temporarily suspend operations of the HLCDC in September 2020.
At the time of the temporary closure, RWCI assembled a task force of education and economic experts as well as community volunteers to solicit proposals for reopening the center in a safe and effective manner. After an extensive search process, the task force selected Dixon Academy as the new operator of HLCDC, noting especially the Academy's ties to the West Boulevard Corridor and experience serving in the community.
"We are ecstatic to finally be able to reopen the Howard Levine Child Development Center at Renaissance West and welcome our children back to the classroom," said William "Mack" McDonald Jr., CEO of RWCI. "Our goal is to create opportunity, and we are confident that under the leadership of Dixon Academy and Roslyn Dixon, the HLCDC will continue to be a place where children in our community can learn, grow and explore to reach their full potential."
Dixon Academy facilities are five-star programs licensed by the North Carolina Division of Child Development, serving children ages six weeks to 12 years old with developmentally sound, age-appropriate educational programming that stimulates creativity, curiosity and learning. Roslyn Dixon comes from a family of educators and is a graduate of the University of North Carolina at Charlotte. She opened her first Dixon Academy location in 1995 and opened additional locations in Cabarrus County in 2002 and 2004.
'The Dixon Academy team is humbled to partner with Renaissance West in the reopening of the Howard Levine Child Development Center," said Dixon Academy CEO Roslyn Dixon. "The center provides an invaluable service to the community, and Dixon Academy has the experience and compassion to meet and exceed the expectations of those we will serve."
The HLCDC was built in 2017 and opened its doors in early 2018 with a goal of helping address potential achievement gaps before students begin elementary school while providing a high-quality child-care environment for working parents. A multi-year vision, RWCI, their supporters and Inlivian (formally Charlotte Housing Authority) spent five years raising $11 million for this facility.
For more information, including employment opportunities, please visit www.rwci.org.
About Renaissance West Community Initiative (RWCI)
The mission of RWCI is to promote a collaborative community centered on quality housing, education, health, wellness, and opportunity. RWCI serves 1,300+ residents in the Renaissance and Little Rock Apartments neighborhoods along West Boulevard in Charlotte. RWCI is a member of the Purpose Built Communities (PBC) Network, with a focus on defined neighborhoods where transformative programs and infrastructure can be established with the support of a "Community Quarterback." The three pillars are mixed-income housing, cradle-to-career education pipeline, and community health and wellness. RWCI's vision is to end intergenerational poverty through a holistic community revitalization effort.
About Dixon Academy
The vision of Dixon Academy is to provide the highest quality and most comprehensive early childhood educational experiences that are supported by enthusiastic educators and innovative programming. We strive to create an environment that, through a child's perspective, is educational, fun and safe. No detail has been overlooked in order to make Dixon Academy a great place.
Hiring and Enrollment: Roslyn Dixon, Dixon Academy | 704-993-6996 or 980-219-8085 | redixon@dixonacademy.com