Bank of America
Jun 29, 2018
It's no secret that Charlotte faces a shortage of affordable housing, and that the shortage contributes to inequality, lack of mobility and poor education outcomes.
"We have a very large deficit," says Julie Porter, executive director of Charlotte-Mec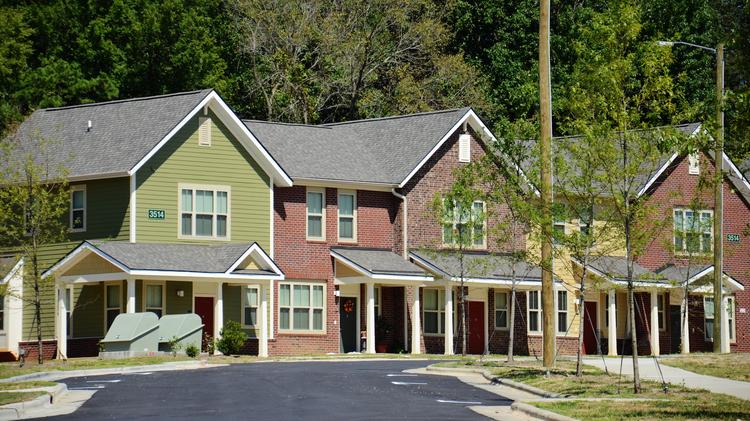 klenburg Housing Partnership, a nonprofit development and financial corporation dedicated to expanding housing opportunities for low-income people. "We're losing a lot of our naturally-occurring affordable housing to investors who purchase apartments and raise rents. Even with increasing our construction of new apartments, we aren't making much of a dent."
It's also no secret that Charlotte Mayor Vi Lyles is pushing for a major expansion in city funding for affordable housing. What's not as well-known is that government isn't the only institution looking to boost affordable housing or linking it to education outcomes.
The Leading on Opportunity Task Force, a group of community members including grassroots, faith, government, business and philanthropy organizations emphasizes in its recommendations for addressing inequality the importance of early childhood education and its connection to affordable housing. These recommendations are being implemented by the Leading on Opportunity Council, co-chaired by Andrea Smith, chief administrative officer at Bank of America and James E. Ford, founder of the Be More Foundation and principal at Filling the Gap Educational Consultants.
"Quality early learning opportunities coupled with access to affordable housing can significantly increase opportunity for the next generation," the Task Force writes. "Poor housing quality and other housing crises, including evictions and high cost burdens, force impossible choices between food and medicine, let alone savings, and are linked to adverse outcomes for children. As a result, many begin their first year in school behind their more affluent and housing-stable classmates."