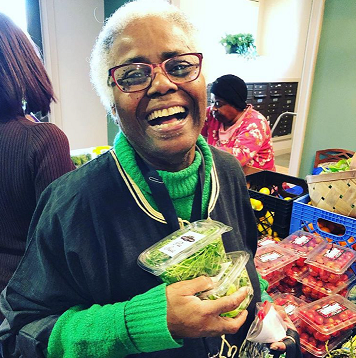 Through a holistic community redevelopment approach, Renaissance West Community Initiative (RWCI) is increasing food security for over 1300 residents on West Boulevard. Successful engagement by our Life Navigators has led to weekly mobile food markets, drawing a big crowd of residents each week. A mobile food market is one way that RWCI is ensuring that residents have access to fresh produce when they currently lack resources, like a grocery store.
RWCI's focus on healthy eating did not just start. RWCI is built on the model of Purpose Built Communities with the three pillars of mixed-income housing, a cradle-to-career education pipeline, and community wellness. After winning a national grant, the BUILD Health Challenge, our partners Atrium Health, Novant Health and the Mecklenburg County Public Health Department began our collaboration focusing on upstream determinants of health through one-on-one coaching from our RWCI Life Navigators.
RWCI collaborates with another nonprofit, called The Bulb, in order to accomplish this goal. The Bulb's mission, "… is to provide mostly local produce as well as education on health and wellness to food insecure neighborhoods." They do so through their mobile market systems that takes this local produce and disperses it throughout 30 neighborhoods in Charlotte, including Renaissance West.
Alisha Pruett is the founder of The Bulb and has been working with nonprofits for over 11 years. RWCI is thrilled to collaborate with someone like Alisha who has such great experience, knowledge, and a passion for what they do.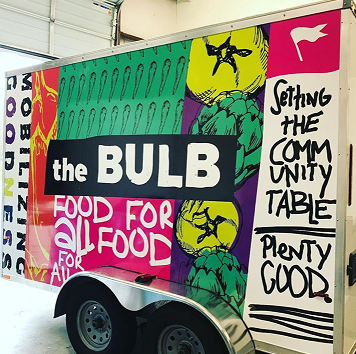 In working with RWCI, The Bulb brings residents fresh food each Tuesday in different locations around the Renaissance West neighborhood, including the senior building (The Retreat), Renaissance West STEAM Academy, Renaissance and Little Rock. The rotation of locations is just one way that RWCI responds to residents' needs and suggestions that make the neighborhood even better.
Zavina Brown, RWCI's Community Advocate Navigator and resident, spoke on her experiences with the mobile food market. She shared her observation that the people who work with The Bulb seem to be very well educated on their products and are focused on residents consuming fresh foods that they would not otherwise have access to. Zavina described,
"I didn't know my son liked strawberries. And that was one way The Bulb introduced different healthy foods to my family. They gave my son strawberries, and ever since then I've been buying them for him."
Something as small as a strawberry can make a bigger impact on people, by introducing them to and allowing them to explore different foods. Food can help families come together and eat better collectively.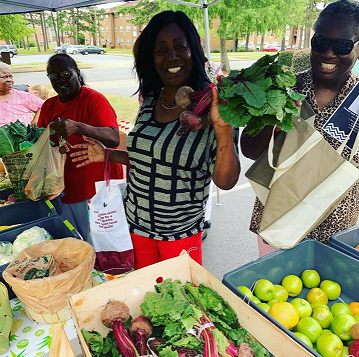 There are around 72,793 individuals in the Mecklenburg County area living in food deserts, according to The Bulb's website. The median income within food deserts in the Mecklenburg County is $31,000 or less. RWCI families' average income in the Renaissance neighborhood is $16,000 and $10,000 in Little Rock. Not only are residents not making enough to provide healthier meals for their families, but many rely on Charlotte Area Transit System (CATS) for transportation to food options. The closest grocery store for Renaissance West residents is approximately three miles away or a 30 minute bus ride each way. With lack of investment and/or lack of access to healthy options on West Boulevard, families have to go to great lengths to feed their family.
Basket Case Farms and Belk Gambrell Enterprises are also jumping into the Renaissance West neighborhood in a big way. Delivering fresh vegetables, such as hydroponic lettuce, peppers, tomatoes, herbs and more, each week to the residents provides healthy options to even more residents. Basket Case has even gone out of their way to donate and plant all of the vegetables and herbs in the raised beds at the Howard Levine Child Development Center's Natural Learning Environment.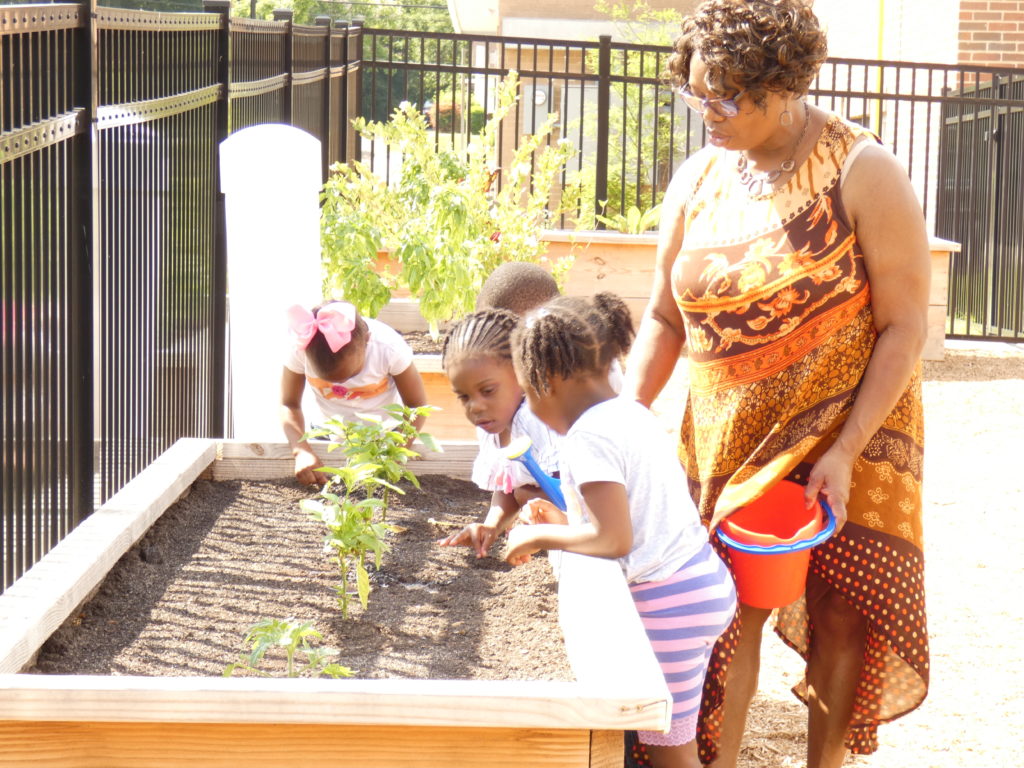 Furthermore, RWCI is working on long-term solutions with residents for food security. Through partnership with United Way of Central Carolinas and support from Wells Fargo, RWCI has started a Food Security Committee made up of residents who are learning about self-advocacy, as well as, learning to be catalysts for change. By tackling immediate needs of hunger through weekly food markets and long-term strategies at the same time, residents are working alongside each other to positively impact their neighbors and their community.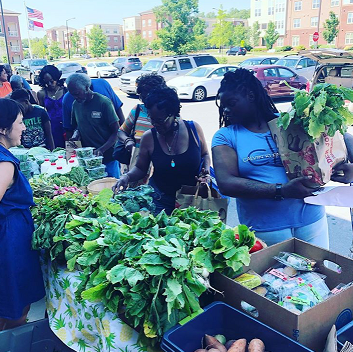 Zavina shared that The Bulb goes the extra mile for residents by not only providing fresh food, but also utensils for proper food preparation and even milk and flowers, too. There are many ways in which RWCI hopes to grow and expand the access to healthier and fresh food choices in west Charlotte. Together RWCI and its partners are providing food for the residents of Renaissance West so families have a more equal chance of healthier lifestyles and better life outcomes for themselves and their families.