This week we're highlighting: Briana Sanford.
Her story is familiar. One that many women here in Charlotte and across the country can relate to. She is a single mother raising two children. She was searching for a job, but needed help.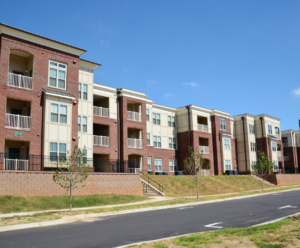 Briana came to RWCI three years ago and in that time, she and her children have been able to experience all facets RWCI has to offer.
At RWCI, Briana has been able to find a job, secure affordable housing for her children, and her children have the opportunity to receive an excellent education.  
Here's Briana's story.
A Charlotte native, Briana graduated from Harding High School before attending North Carolina Central University for two years.
Briana came to RWCI in need of career guidance, help finding an affordable place to live, and a good school for her children.  That's when she met with Brandon, her care coordinator. With his guidance, Briana was able to set her own family goals and develop a plan to achieve them.  
Briana worked hard and was presented with simultaneous job offers from Harris Teeter, Charlotte Douglas International Airport, and Renaissance West STEM Academy (RWSA).
Briana recalls, "I applied online and CMS called me the day after. I went in for an interview and three weeks later, I had the job." Knowing successes like this keep us motivated here at RWCI.
With multiple job opportunities offered, Briana wasn't sure which to accept, so she talked to Brandon. They compared the different opportunity to decide which job would make more sense economically.
Briana goes on to share that having Brandon as her care coordinator has helped her in many ways.  
With a job, affordable housing, and a parent involved education for her children, Briana is benefiting from all aspects of the RWCI program.
When asked what motivates her to use all of the services she replied, "I am always willing to take help. Every bit helps." She also stated "All programs I am a part of are helpful to anyone in the community."
After being asked what her goals and drive is she replied, "I am very ambitious and go hard for my kids. I want my kids to say "mama is accomplishing her long term goals"."
What's next for Briana? She has created new long terms goals of building her credit and home ownership.
We are honored to be able to help women like Briana in our community.