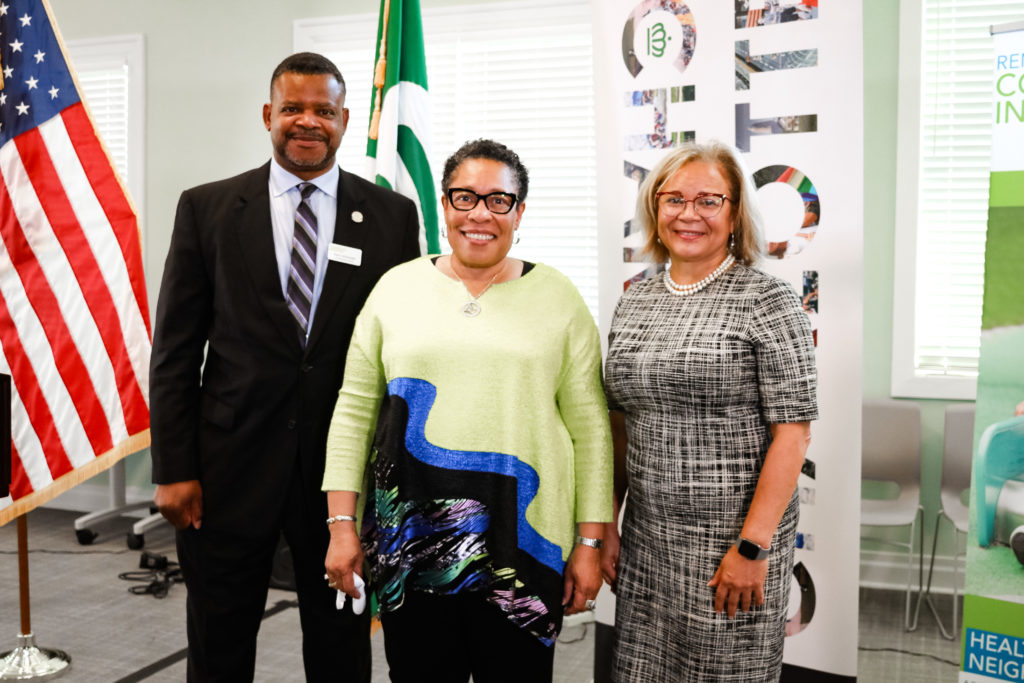 In late September of 2021, U.S. Department of Housing and Urban Development (HUD) Secretary Marcia L. Fudge visited RenWest and toured the revitalized campus with Charlotte Mayor Vi Lyles.
---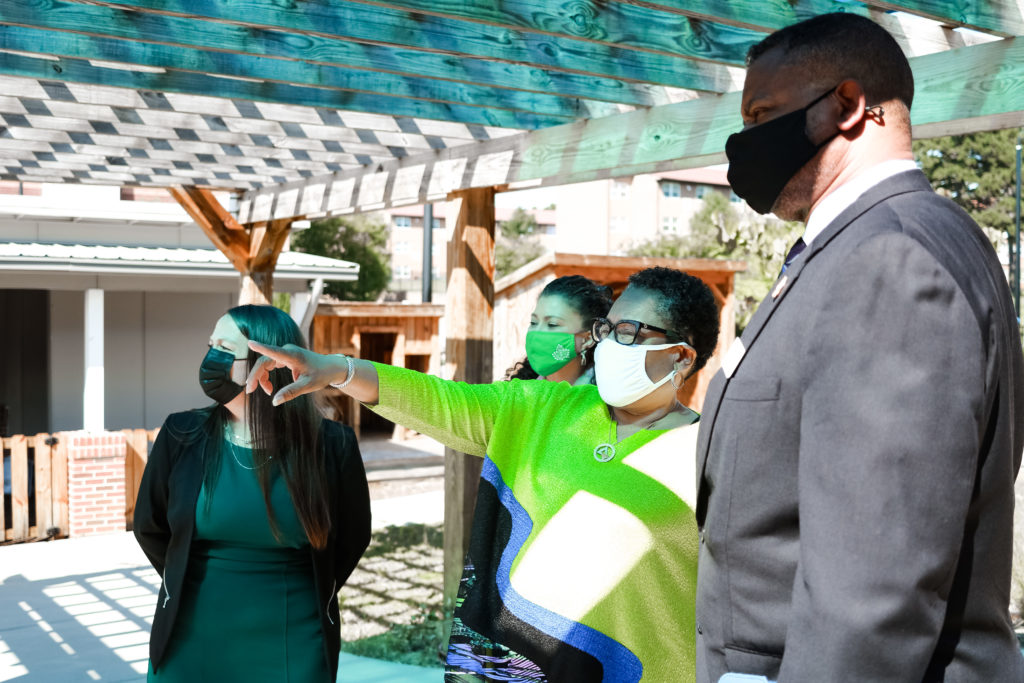 During the visit, HUD Secretary Fudge explored our on-site early learning facility, The Howard Levine Child Development Center (HLCDC), operated by Dixon Academy, established to serve children ages 0 to 5. In addition, she and Mayor Vi Lyles met residents who live in The Retreat and The Residences at Renaissance, which contain mixed-income apartments and townhomes, including units for fixed-income seniors and the disabled.
Two residents, one serving as an RWCI Board Member, shared their experiences living in the holistic community and the impact of place-based programming and opportunities to achieve economic mobility, self-sufficiency, and homeownership.
---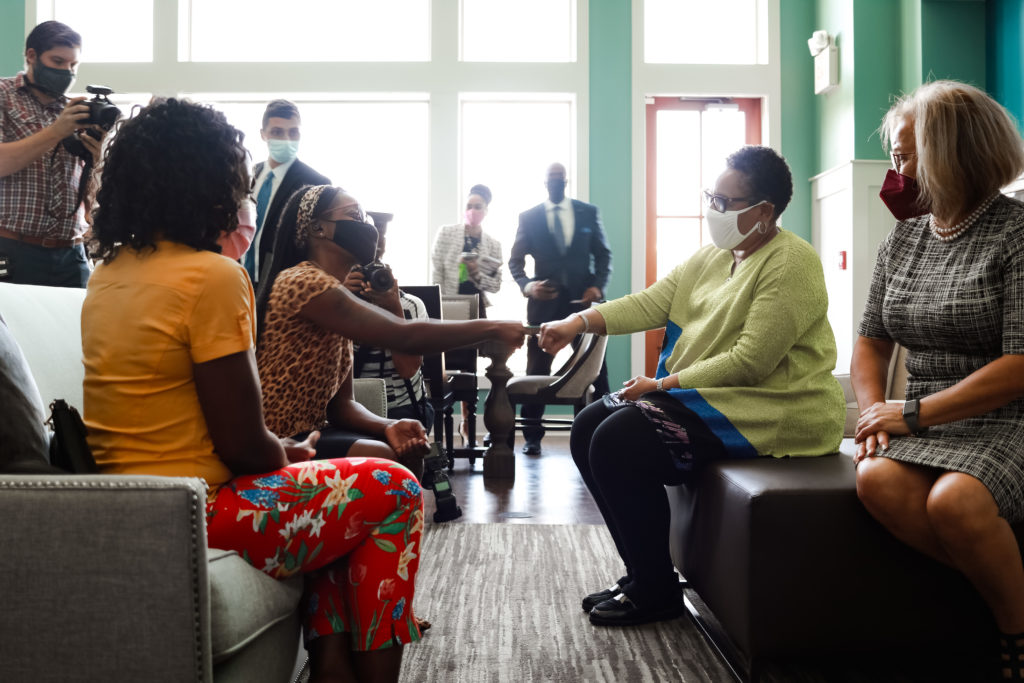 We were honored to welcome national and local leaders to witness the extraordinary impact along the West Boulevard Corridor in person. Secretary Fudge acknowledged the innovation of our community quarterback and proclaimed RenWest as "A development that is second to none."
Thank you to all who highlighted the occasion and for every contribution to the success of RenWest.
---
Enjoy reading additional coverage with the links below.