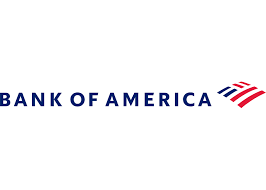 Renaissance West Community Initiative Receives a Donation of $1M from Bank of America
The gift recognizes the career of Bank of America executive Andrea B. Smith and her commitment to the Charlotte community. 
Charlotte, NC, March 29, 2022 – Renaissance West Community Initiative (RWCI) is pleased to announce a $1 million donation from Bank of America to help realize its vision to promote a collaborative community centered on quality housing, education, health, wellness, and opportunity. The donation was made in honor of longtime Bank of America executive Andrea B. Smith and her thirty-four year career with the company. 
"Renaissance West is a unique model, proving every day that taking a holistic approach to end intergenerational poverty produces results," said Smith. "I am humbled by Bank of America's gift in my honor, which will enable this community to continue to thrive. My family and I are excited to continue our work with the staff and board to create lasting impact in West Charlotte." 
"The RenWest Board of Directors is grateful for Andrea's tireless work at Bank of America and in our community," said Matt Hawkins, RWCI Board Chair.  "Throughout her career, Andrea has represented Bank of America, the City of Charlotte and our RenWest Community with passion, humility and determination. This gift serves as a catalyst to further our work to end intergenerational poverty and provide opportunity in this historically underserved neighborhood."
"Andrea truly models the concept of a strong leader who also takes the time to care and to serve. Andrea and her husband Sean have long been active supporters of the RenWest community and we are honored that they selected RenWest as the beneficiaries of this recognition in Andrea's honor," said William H. "Mack" McDonald, CEO of RWCI.
Smith has long been an ardent supporter of affordable housing solutions and equitable economic mobility in Charlotte, including serving as the inaugural Co-Chair of the Leading on Opportunity Council. She was also named the 2021 Citizen of the Carolinas by the Charlotte Regional Business Alliance. With this gift, Bank of America honors Smith's legacy through its continued support of quality affordable housing efforts, including major contributions to the economic revitalization in the West Boulevard corridor, including Renaissance West.
About Renaissance West Community Initiative:
RWCI was launched in response to a critical need to improve economic mobility and break the cycle of intergenerational poverty for residents living on West Boulevard near the Billy Graham Parkway. RWCI serves 1300+ residents in the Renaissance and Little Rock Apartment neighborhoods, including 700+ students at Renaissance West STEAM Academy and the Howard Levine Child Development Center. 
RWCI's mission is to restore opportunity through comprehensive neighborhood revitalization and to advance those served by concentrating resources on the West Boulevard Corridor, a geographic area that has historically experienced the severe impact of structural injustice and socio-economic disparities. RWCI combines physical revitalization with the provision of wraparound services to focus on multiple critical factors to ensure children and families have the resources they need to be successful. 
###
Reporters may contact:
Mack McDonald, RenWest Chief Executive Officer
704.248.3763