Creating a Collaborative Community in Charlotte
Purpose Built Communities' newest Network Member is The Renaissance West Community Initiative in Charlotte, NC. This new non-profit organization is spearheading the revitalization of the old Boulevard Homes, a failed housing project on the west side of Charlotte that had five times the city's violent crime average in 2008, according to a city quality of life study. Just 1 in 4 children in the neighborhood school scored at or above grade level on statewide testing, and most residents were at or below the poverty level.
The Renaissance West Community Initiative became the 8th Purpose Built Communities Network Member in March 2013, with a mission "To promote a collaborative community centered on quality housing, education, health, wellness and opportunity." Laura Clark is Executive Director for the Renaissance West Community Initiative.
"We are very pleased that the Renaissance West Community Initiative has joined our network," said Greg Giornelli, President and Chief Operating Officer of Purpose Built Communities. "They have developed strong leadership and a clear vision, and they are leveraging existing investments to truly create a community where everyone can succeed."
Laurel Street Residential is the on-site residential developer for the redevelopment of former Boulevard Homes, a joint venture with Charlotte Housing Authority. In 2010, the project received a $20.9 million HOPE VI grant for its cutting-edge educational village concept which will seek both LEED™ and EarthCraft certifications. The development has substantial support from the City of Charlotte with its commitment of $7 million of infrastructure funds and $5 million in housing trust funds for the project.
Hope VI Master Plan for Renaissance Site
The former housing has been demolished, and construction on the first phase of residences, The Retreat at Renaissance, which includes 110 senior units, began in summer of 2012.  Building features include covered resident/visitor entry with patio seating, covered resident drop off entry, courtyard area with gazebo and patio, multipurpose room, exercise room, library/computer center, and garden plots.
The second phase of the development, 74 mixed-income family units, began construction in March 2013. The third phase includes 150 mixed-income units, for a total of 224 families with children served within the community.
"Renaissance West Community Initiative is thrilled to join the Purpose Built network. The opportunity to replicate a successful model and benefit from lessons learned at East Lake and from network partners will greatly accelerate our efforts to build a similarly successful model tailored for Charlotte," says Todd Mansfield, chief executive officer of Crescent Communities and co-chair of the board for Renaissance West Community Initiative.
Other community features include a signature K – 8 charter school, a five-star early childhood development center, greenway connection and linkages to Southview Recreation Center, and a state-of the-art community space, trails and fields.  The charter school is slated to open in 2015 and serve approximately 250 students by the 2016-2017 school year, and 900 students eventually. The early childhood center will serve 200 children at full capacity, with the provisions to include 65% of the young children in the neighborhood.
"We are excited about the intentional thought that went into this redevelopment and its efforts to provide the very best quality of life to its residents and the surrounding community," stated Anthony Foxx, Mayor for the City of Charlotte, in a news release from the Charlotte Housing Authority. "This is a perfect model of how mixed-income development should be designed." Mayor Foxx has been recently nominated by President Obama to serve as Transportation Secretary.
"Among the most innovative strategies incorporated into this plan is the creation of a high quality, 'cradle-to-career' educational continuum to leverage positive change beyond The Renaissance," stated the news release. "Planning is already underway with Central Piedmont Community College (CPCC), to take advantage of the proximity of CPCC Harris Campus for adult education enrichment.
"'We are very excited about the cradle-to-career educational village concept,' said State Senator Joel Ford, former chairman and current member of the board at Charlotte Housing Authority, and current board member  of the Renaissance West Community Initiative.
"The redevelopment of Boulevard Homes has given our community a tremendous opportunity to truly implement a holistic community development effort," said Laura Clark. "Renaissance West Community Initiative will work to ensure that children and families in this community have the resources they need to be successful, including a premier educational village."
 New Executive Director One of Charlotte's 'Most Influential' Women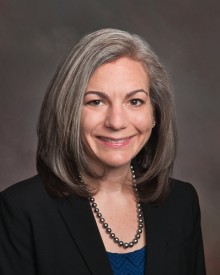 Laura Clark, Executive Director of the Renaissance West Community Initiative in Charlotte, NC, was recently named one of Charlotte's 50 Most Influential Women, according to The Mecklenburg Times.
Previously, Laura was the Director of The Larry King Center for the Council for Children's Rights, a non-profit child advocacy agency, where she led research, planning, and public policy efforts to solve systemic problems that impact the community's children. These efforts included the  development of a comprehensive community plan to improve school readiness  and the implementation of a wraparound services pilot at a local Title I school for children at risk of school failure.
Before that, she worked for United Way of Central Carolinas as the Director of Evaluation & Community Impact. In that role, she led United Way's community planning initiatives and oversaw program evaluation efforts of over 90 non-profit agencies. She earned her Master's Degree in Clinical/Community Psychology from UNC-Charlotte in 2002.
Laura has been engaged with a variety of civic committees and non-profit boards, including the YMCA Community Development Board, and the W.I.S.H. Board of Directors.  She also chaired the Outcomes & Evaluation Team for the Mecklenburg County System of Care that provides mental health services to children with emotional disturbances. Laura is also an adjunct faculty member at Queens University, where she teaches courses in the Human & Community Services Department.